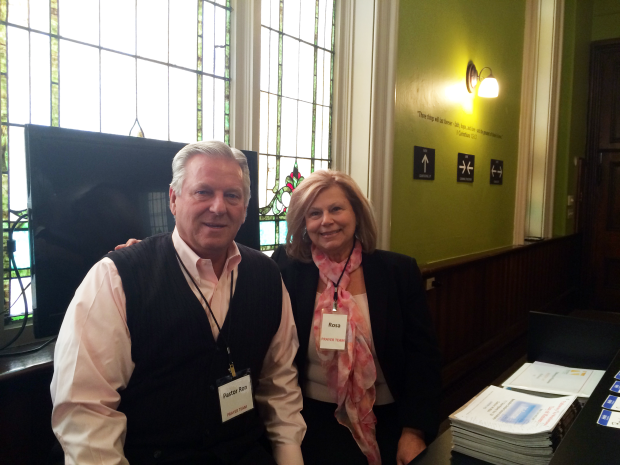 Over thirty-five years ago, I made a commitment to make Jesus Christ my Lord and Savior. Justification occurred instantly and God made me spiritually alive! Not only was I instantly justified by grace but also, miraculously delivered from alcohol and smoking three packs of cigarettes a day by God, Himself! Although I was a child of God and justified, I was not sanctified.
I was stuck! I was stuck like the apostle, Paul in Romans 7:20-23 ~"I want to do right, but do not…there is a law operating in my members…warring against the law of my mind, and bringing me into captivity to the law of sin which is in my members." Like Paul, (who was a seasoned Christian for 20 years, a church planter, an apostle, a missionary and the greatest evangelist of his era at the time of his writing the epistle to the Romans) the things I wanted to do, I was not doing.
The things I did not want to do, I found myself doing. It was the law of sin operating in my members. This tug of war that Paul is talking about – of choosing between good and evil – is part of the ongoing process of sanctification.
The development of the Pathways Wholeness Seminar has been the ongoing process of sanctification since the beginning of my walk with God and coming to the revelation of what was holding me back from becoming the man of God the Bible talks about. I am no longer bound by the law of sin operating in my life, and I am no longer angry! God healed my broken heart and filled me with peace and joy! I am able to love God with all my heart, love my neighbor because I can love myself.
Now God may use me for His Kingdom and His Purposes and I am free to live the life He has for me! Would you like to be free to live the life God has for you? Maybe you have it together, however, have you ever wondered – "How may I help others more effectively?" Please consider joining us for the Pathways to Wholeness Seminar.
Pastor Ron
Ronald Schoenherr was ordained in the office of Bishop and Pastor in Maumee, Ohio August 16, 2009


The
Pathways to Wholeness Seminar
is a discipleship study based on the truth of the Word of God. As you apply the Biblical principles presented to you in this seminar, you will recognize ungodly influences in your life and in your family. Pathways to Wholeness will make you aware of the spiritual authority God has given you and equip you with additional tools needed as you walk your life out in the full power of the Holy Spirit to experience greater intimacy with God.
Whether your journey with God began a long time ago or it is the beginning of your relationship with Him, if you will put into practice the truths presented through God's Word and the Pathways to Wholeness Seminar: you will arrive at a new dimension of spiritual growth and victory and you will be free to live the life GOD has for you!