REGISTER HERE

The Pathways to Wholeness online course is simple to participate in. Click here for your restoration to begin!
News & Events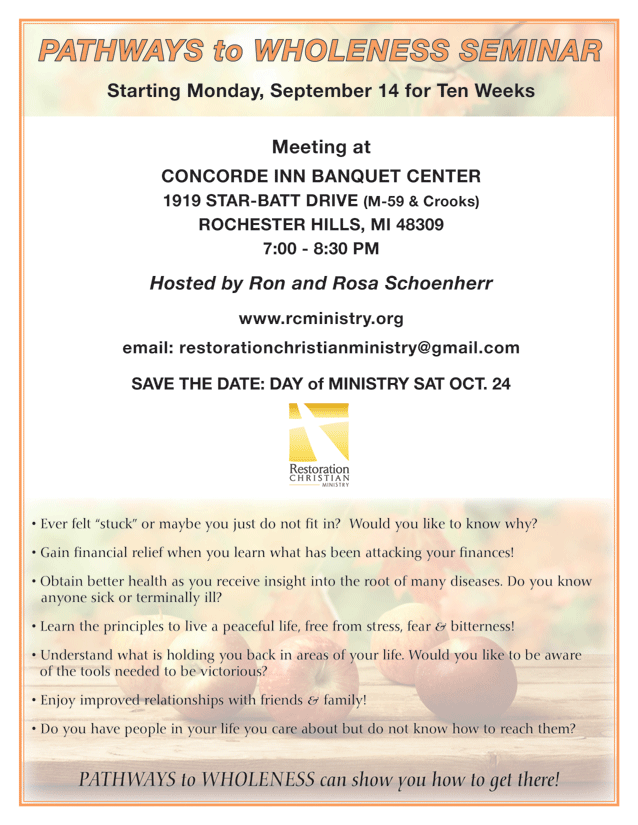 Get the latest exciting news, calendar and info here. If you have not already done so yet, please like us on Facebook. If you have any questions, please email us at:

Calendar
Testimonies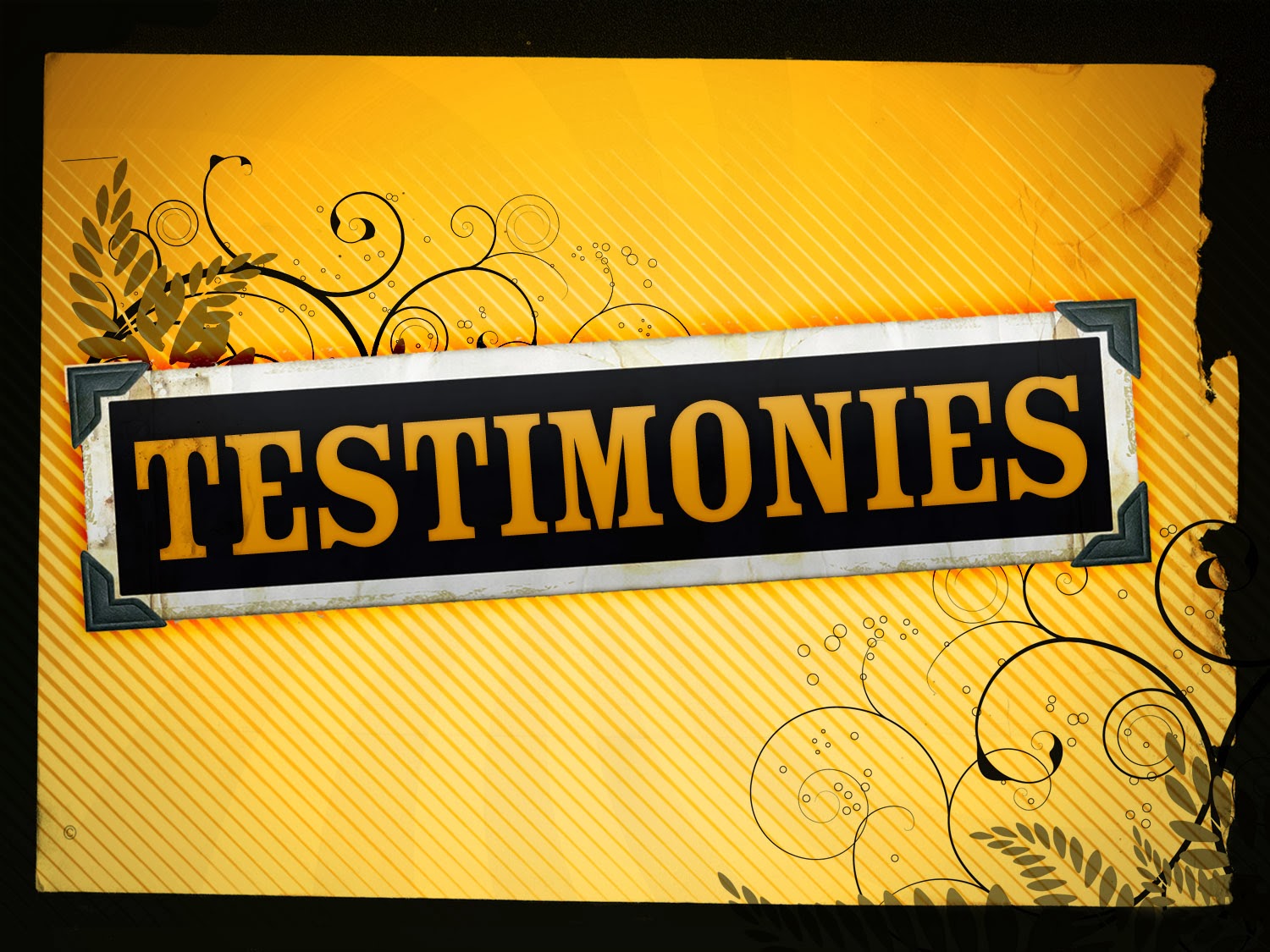 After completing the Day of Ministry today, my heart and soul are so completely renewed! I can not quite explain in words the inner peace and joy I have! I know my life is filled with a purpose set forth by God, and I am so excited to begin anew! God is so gracious and merciful, full of love and peace, everything I desire to be! I am going to "walk it out daily" and work to attain all I have learned. Tonight, and every night, I will go to sleep full of thanksgiving and awe at HIS Mighty Power to Heal and Restore! M.M. Fall 2013
Learn More
Pathways To Wholeness Seminar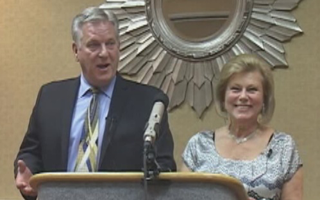 Begin your journey to freedom, peace and restoration in this comprehensive 10 week course. Learn to become a winner in dealing with the issues of life. Let go of things that don't work and discover life as it was meant to be. Start today!
Learn More